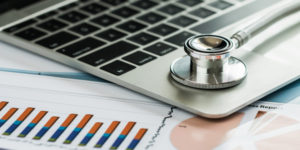 When you are considering the pros and cons of a variable vs fixed cost structure, don't overlook certain specialty areas such as registries. For example, On April 2, 2020, the American College of Surgeons (ACoS) sent out a newsletter stating that ACS Accreditation and Verification Programs have been granted an extension of one year for hospitals currently accredited and verified. This will include all programs due for a site visit in 2021, 2022, and 2023. This additional year will extend the standard three-year verification to a four-year verification, for sites in good standing. For those programs with an already scheduled 2020 site visit date their on site visit will be pushed back by six-months, resulting in site visits resuming in mid-September/October at the earliest and continuing into 2021 until all originally scheduled 2020 site visits have been completed. The ACS is hoping that this one-year extension will help to alleviate the time and effort usually required to prepare an on-site review
Cost is not the only factor to evaluate when considering an in-house vs outsourced cancer registry model. Utilization of staff, especially during COVID peaks and valley's are equally as important when measuring spend. Outsource registry companies generally have more flexibility, variable cost which allows you to cover reporting requirements, but also insure you are not paying staff to sit idle.
By partnering with an external resource like MRA, providers have the ability to "flex" their cancer registry utilization based on fluctuations in volume, allowing them to budget their cost structure accordingly.